BETON TROWEL NV takes pleasure in introducing you to our extensive range of concrete finishing and compaction equipment. We make no compromise on quality using high grade materials combined with precision engineered parts to ensure that your investment in our equipment brings you a trouble free working life and the maximum return on your capital.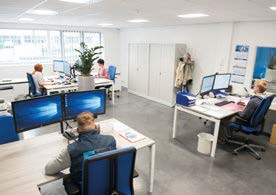 Beton Trowel have many dealer and service back up locations around the world. We welcome enquiries from Dealers that want to sell a quality product range. Our line of concrete finishing equipment is the most extensive in Europe and covers the majority of the requirements of the concrete flooring contractor and rental organizations.
Head quartered in Belgium we are located close to the shipping port of Antwerp for prompt and easy shipping worldwide. Our highly experienced export admin team will take care of all aspects of shipping and documentation requirements.